Blog
Tangle Angel Professional Detangling Hairbrush at unineed.com
TANGLE ANGEL @unineed.com
Hello lovelies! I hope you're all amazing! This time we will have a quick cheeky look at Tangle Angel -- It is this gorgeous hairbrush and yes!
Ok, so, let me break it down for you. An angelic shaped professional hairbrush, which is designed for de-tangling any type of hair, heat resistant for easy styling and anti-bacterial so you don't need to worry about yucky stuff!
Firstly, how beautiful is the design of the brush? It has an ergonomic shape, which basically means it's easy to control, so you can de-tangle and style your hair quicker than with any other brush! Not only that is super easy to handle but the product's design is so pretty that you won't have to put it back in the 'hair stuff'- drawer and you can spend the whole day just admiring it like a beautiful piece of art. Don't we all love a pretty design on our products?
The heat-resistant feature is more than a 'must-have' for brushes these days. We all appreciate a good brush for blow-drying our hair and this is exactly what Tangle Angel brought to the market! If you are not a big fan on straightening your hair with the hairdryer, you can use it with your straighter as well. Now that the brush is safe and recommended to use when straightening your hair, make sure you don't forget to put heat-protecting product in your own hair!!!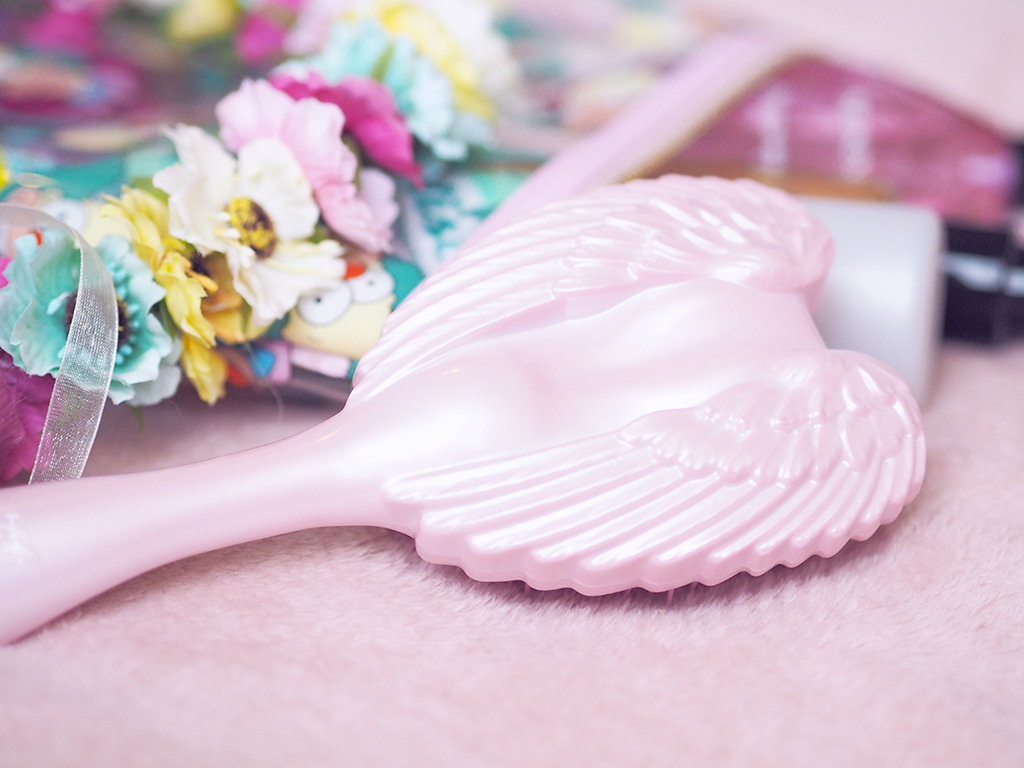 The bristles are soft so when using it feels very gentle on the hair without pulling it, unlike other brushes on the market. Adding to this, the brush is anti-static, so your hair will look perfect after you finish styling it, with no more hairs floating about. With the revolutionary V-shape bristles not only grip and polish the hair to create a beautiful shine, but also condition the hair and give incredible volume.
Still not convinced? Let me tell you more about how Tangle Angel came to its existence! It was created by celebrity and royal hairdresser Richard Ward, because of client demand. This is Kate Middleton's hair secret for the perfect Chelsea blowout. That is why you should definitely give it a try!!
Let us know what you think! Have you tried it? Do you want to buy it? You can find the product on Tangle Angel Hairbrush. Subscribe and follow us on Social Media for more amazing weekly offers!!